Collaborative and Custom Design
Imagine telling the story of how you worked closely with the designer to create your one-of-a-kind and made uniquely for you piece or collection of jewelry.
Together we will create something truly special.
Inquire using the contact form below or email me at siri@sirihansdotter.com
Customized Collection
Allow me to suggest a few pieces to start your collection based on your unique style and vision.
Drop me a note at siri@sirihansdotter.com or use the contact form below.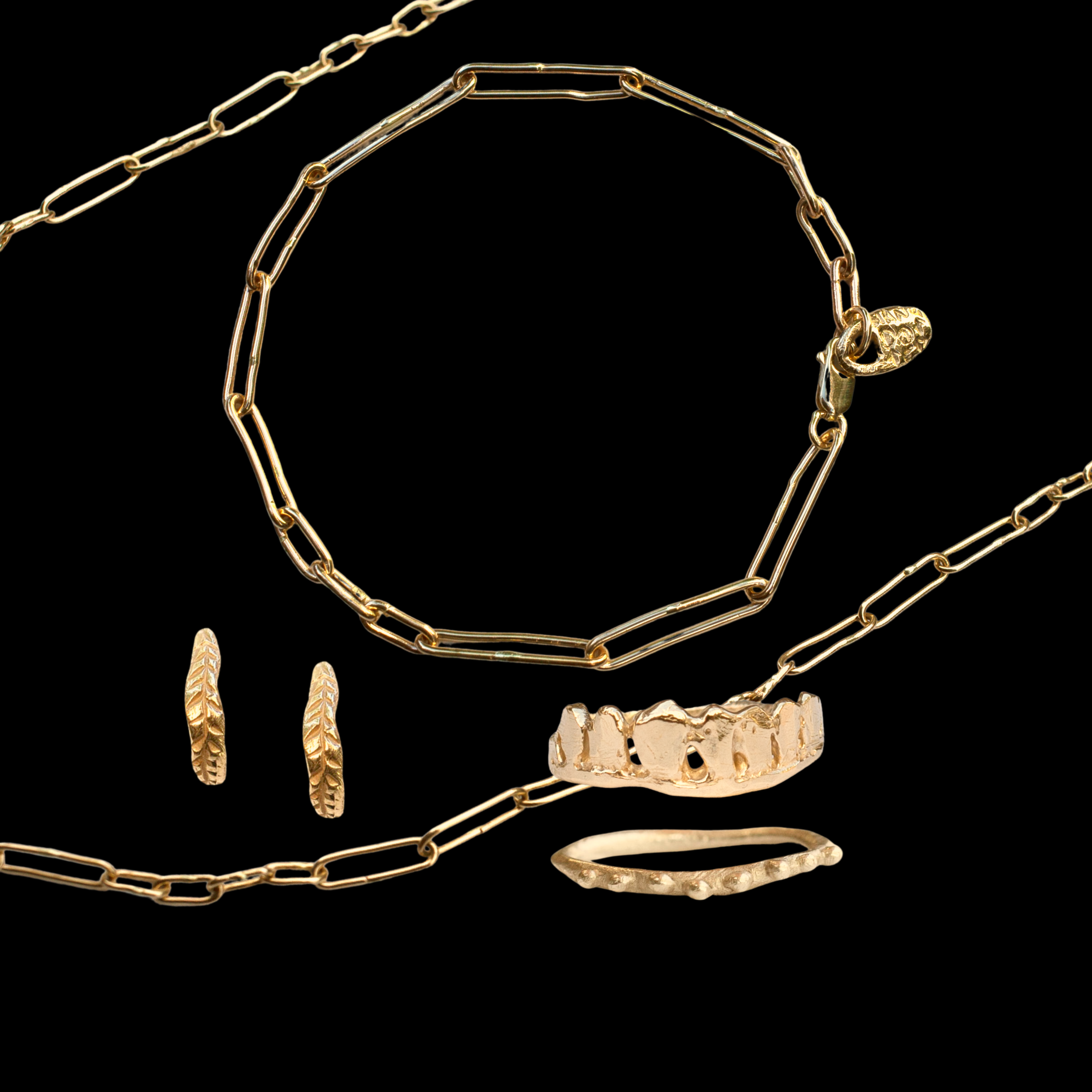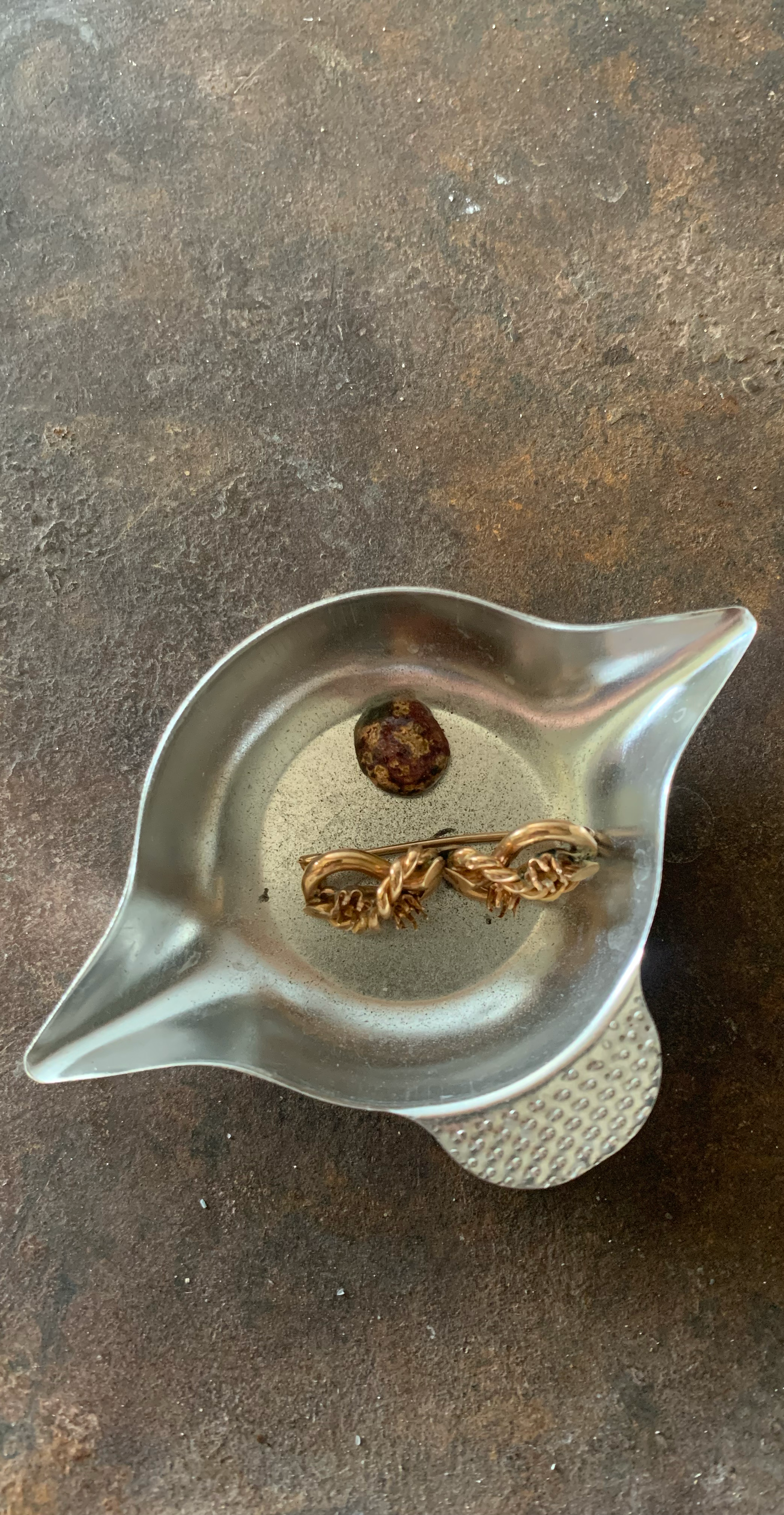 METAMORFOSE
Do you have old jewelry that is collecting dust? Needs repair? or perhaps the design doesn't resonate with you?
Burn it down and build it back up.
Together we will reinvent your outdated collection.
Frequently asked questions...

How long does a custom project take?

My lead time is typically 4-6 weeks after initial consultation. Expect longer lead times around the holidays, and if you have a deadline don't wait until the last minute to inquire about your project. Send me an email to check current availability and lead times.

What is the investment for custom work?

Depends on the details of your project. Expect to invest about double the price of my stock and made to order jewelry collection.

Can you use my heirloom stones?

Most often yes! I will guide you through this process and let you know if your heirloom stones are a good fit for your project.

Can you melt down my gold ring? It's sentimental.

Yes! I work with a local castor who can incorporate your gold into a custom project.

I want to propose but I don't know their ring size...

This is always a little tricky and requires some creativity. Do you have access to a ring we can compare for sizing? Perhaps a friend might know? If we can at least get close, a small adjustment in size won't be a problem. Consider asking their ring size or involving them in the design process. Some past clients have proposed with a stone or an antique setting to be redesigned.

Do you offer other metal options?

Yes! I am able to cast custom work in most precious metals including silver, gold in all karats and colors, platinum and paladium.

Do you offer a payment plan for custom work?

Yes! Payment for custom projects is divided into three installments.

The first installment is due upon initiation of work, after design and estimate are proposed and confirmed.

The second installment is due before casting the wax design into metal.

And the third installment is due before shipment or pickup of the finished piece.

I live out of state, is it possible to work together?

Of course! Most of my clients are not local. As long as you have access to email and or text correspondence we should get along just great.
Ready to start? Send me the details of your project!